Instagram is kinda the perfect social network for the travel industry. It's visual, it's in the moment, and taking pictures while we're on vacation is something we all do. This is probably one of the many reasons why there are so many travel Instagram accounts. There are travel bloggers, travel agencies, travel websites, even luggage companies that utilize the network to market themselves by inspiring us to travel the world. These are the top 25 Instagram accounts as selected by the Socialdraft team.  These accounts were not selected because they had the largest following, but because they produce beautiful images, engage their community, and put Instagram's best practices in place.
Check out the accounts, below, but before you do read on. We'll discuss the best practices for those of you getting started on your Travel Instagram account and how you can grow a targeted audience.
How to Become a Top Travel Instagram Account
Start off with a Perfect Profile
Notice how Nomad Women's profile clearly states that she is a Travel Blogger. I see many people just use their name or the name of their brand and this makes them lose out on click thrus to their profile. In case you need some ideas for descriptors, here are a few:
Frugal Travel
Budget Travel Tips
Travel Blogger
European Traveler
  Location + Travel Tips
  Family + Travel Tips
In order to change this on your profile, click on "Edit Profile" then enter your descriptors on the first line of your profile area.
Once people click over to your full profile, there should be a few more things added. Nicole Smoot has a perfect profile:
Industry Keywords:  Travel, Photgraphy, and Adventure. These should be of broad interest
Relevant topics: Alaska, Tajikistan. These terms will get super targeted viewers for your community
Business Email: So that you can conduct business, be that sponsorships, tours, etc…
A Trackable URL: We like Bitly, this way you can track clicks to your website from Instagram
Consistent Posting
[fve]https://www.youtube.com/watch?v=sw8C1yJt5AE[/fve]
You should be posting at least once per day. Studies have shown that accounts that post on a consistent basis lose less followers and have a more engaged audience. If you don't post daily, establish a rhythm about your posting. Every other day, once a week, etc. The idea is that your audience understands when you will be creating content so they can engage with it. You can use a dashboard like Socialdraft to schedule to your (and multiple) Instagram accounts. Socialdraft will SMS you when it is time to post along with the write up and image.
Good Hashtags
You should use a combination of generic hashtags as well as super targeted hashtags to draw the right audience and increase your reach on Instagram. Skip hashtags such as #LFL. That will get you eyes that don't convert, and conversions are your ultimate goal. This article on how to find the best hashtags will give you all the info you need to get started on a great hashtag strategy.
Engage
The best Instagram travel accounts will spend time on replying to their audience. This builds loyalty and encourages engagement. If you look at efaadventure's feed, she takes the time to thoughtfully comment to her audience. If you really want to win at Instagram, don't stop here. Click over to your related hashtags and engage people creating like content. This will really help you to grow your account. Think of this as reverse SEO. People don't know you are there. If you comment and like their post, they (and their community) will be made aware of you and possibly click over to get to know you.
Post Beautiful Images
[fve]https://www.youtube.com/watch?v=h9fAqHRwS_o[/fve]
The definition of beautiful varies from person to person, but there are certain principles that fit every single image. Do some research on the rule of thirds, color theory, and travel photography.
Have a Consistent, Coherent Look. 
This is all because of branding. You want people to scroll through the feed and automatically know that an image is yours and yours alone. There are multiple ways to do this. It can be quotes that are inserted into your images, a particular color scheme, or a logo. How you go about this is up to you, but this will help you tremendously in your marketing efforts.
Top 25 Travel Instagram Accounts
Bio: Travel | Photography | Adventure From Alaska, going weird places ?Now: Alaska ✈️Next: Tajikistan Nicole has one of the most beautiful Instagram Travel accounts we've seen. She shares photography from off-the-beaten-path destinations and unique takes on much loved, well known locations all over the world.  2. My Travel Secret
Bio: a Dutch girl with a strong desire to travel the world and explorer new places. Asia is my true love ? Next: Stockholm
Sigrid shares her personal travel secrets across Asia by visiting not all the standard destinations, but going off the beaten path. By posting 3, 6 or 9 pics about one place she shows her followers the beauty of that particular place in order to inspire them to go there too. She told us "I lost my heart to Sumatra and the jungle". 
Bio: ?Travel couple adventuring hand in hand? ?Newlyweds, writers, digital nomads? ✈️ Now: Vermont Great inspiration for couples who travel. Amy & Nathan are newlyweds who seek out meaningful and romantic adventures. They are down to earth, open and honest. They give their community a glimpse into their every day lives, travels, and relationship. 4. aycasarc
Bio:  İstanbul, Turkey
Ayca is based in Istambul but travels the world. Her account has a wonderful aesthetic and even though she gets thousands of likes, she (or her team) takes the time to respond to most comments. This is a beautifully curated account.
Bio: ??+?? Bloggers ?? Adventure Travel ?? Responsible Tourism ? @dontforget2move Currently in Hungary ?? Authentic Cuba Travel Guide ⬇ Jules & Christine chronicle their journey with all their own pics. Their goal is to try to inspire authentic, adventure travel. Their account has impeccable photography, candid write ups and superb engagement.  6. Every Footstep an Adventure
Bio: Travel Blogger & Adventurer from Canada ? [email protected] ? Exploring the world one step at a time!
We loved her account, because her write ups felt like a conversation. She also gets her community involved. For example, Cynthia has started a sunrise  challenge for her community. We asked her about her strategy for the account, she said "I try to make my account funny or informative or inspiring. I show my followers some personal aspects of my life while at the same trying to keep it relatable".
Bio: The best in off-the-beaten path travel & affordable luxury. Tag your photos #GoingAwesomePlaces to be featured Where is Will: Toronto Will travels the world and shares pictures he takes, as well as pictures from his community. We asked Will what he planned to do to keep people interested in his account, he said "beside kickass travel photos, I'm starting to incorporate cinemagraphs to my account which has been very exciting". 8. Nomad Women
Bio: Travel Blogger I travel, I write, I take too many pictures.? I empower women to get out and see the world. [email protected] Click to see the world
Donna has a great eye for details. She likes to see the things that travelers don't notice until they are told to look for them or have them pointed out to them. Her advice: '"look up" and see what's there".
Bio: Teacher, Travel Writer Traveling, adventurous mom of 5. Passionate about world cultures! Tips to explore the globe with us: travel, celebrations, food, art & projects. Whoever says that life ends when you have children needs to check out this account. Becky is all about family travel. Her family: 2 adults, 5 kids (though birth and adoption). We asked her what the benefit of travel for kids is and she told us "we're always introducing them to world cultures through travel, cooking, festivals, etc".  Absolutely love her account.   10. Veera Bianca
Bianca's account is a great mix of personal and travel (and food). She shows the good, and shares the challenge of being a nomad. Bianca told us "I have managed to inspire a lot of young people to travel through my engaging content, and not just by posting photos of beautiful destinations – I try to go a bit deeper and my purpose is to always touch someones heart and soul".
11. Cammi Pham
I always admire Japan for staying so independent and having its own culture even though it is close to China. _ When I was still chasing architecture, my dream was to live in Japan for a year to study art and architecture. I still want to do that. _ In Asia, everything is so much more tech forward. Whenever I come back from home, I think North America is the third world. They are more openminded and often have the newest technology. _ Lately my new obsession is Smart Homes. My dream is to do something that will become the next hot new trend. _ In the last 10 years, we focused on smart devices. The next 10 years will be about smart transportation. After that, Smart Homes will be huge. The masses are not ready for it right now, but soon the technology will be in everyone's homes. _ What feature would you want if you had a Smart Home? _ ?Kyoto, Japan _ ? @nodestinations

A photo posted by Travel Writer ? Cammi Pham? (@cammipham) on
Bio: ?Marketer. Writer. Speaker. Unlearner? ?Toronto ▫ [email protected] ▫Partner @ThinkRenegade ▫? @cammipham Cammi goes beyond just sharing images of exotic locations. She takes the time to share her philosophical views, her ideas behind the photos. 12. A World to Travel
Bio: Outdoors + Festivals + Culture + Flashpacking + Visual Storytelling. Darkest shots ▶ @bwisback
This is a great example of how simplicity can work wonders on Instagram. Inma and Jose keep their captions simple and their images gorgeous. 
Bio: Travel writer offering free advice to parents looking to plan epic adventures. Contributor to free Lonely Planet family adventure ebook. Do you cringe when you think of taking the kids on an adventure? You shouldn't. Sarah's Instagram account showcases travel through the eyes of her two kids (8 and 6). They're doing some serious travel; the Canadian rockies, forming friendships in Kenya and hiking in Hawaii. Sarah's account is proof that kids can be amazing travel companions.  14. Carpe Diem OUR Way
Bio: Family Vacation Expert Editor of Carpe Diem OUR Way Family Travel Blog ✉️[email protected] Want a less stressful family holiday?
Lindsay's goal is to make your family vacation easier. She shares imaged from her travels and tips to help you with yours. 
Bio: Professional hitchhiker ?Standing by the road since 2013 ?Now: Argentina Iris is quite a daring traveler. Her feed is all about her hitchhiking and freecamping adventures on multiple continents without flights! This one is for the ladies who need a little inspiration to get up and go.  16. Outside Suburbia
Bio: Lifestyle & Family Travel Writer, HuffPost Blogger. Escaping Suburbia during school breaks. Iceland, Denmark
Priya is a travel blogger who focuses on family travels and experiential luxury travel. Because of family, she escapes while her kids are on vacay and shares how to maximize the fun during these times. 
17. The Travel Human
#Outback sunsets have their charm. Sitting eating soup while watching the sunset from our campervan. ???? on our way to Darwin, Australia. ☀️ #australianoutbackspectacular #australianoutback #outbackaustralia #northernterritorytourism #northernterritory #sunset_madness

A photo posted by Garrett-Vagabonding Vlogger (@thetravelhuman) on
NomadVideodude ProSmiler Travelfit +Vibes WillWork4travel. Past:Sulawesi Now:Melbourne Next:Darwin Loved this account mostly because of the quality of content Garrett is creating. He features a variety of shots in both macro and micro with colors from all over the world. Exploring his account is like traveling all over the world, imagining yourself in far off spots like Australia and India.  18. Our Family Travel Adventures
Bio: Jen, Rich & our 3 boys -A family of 5 on a great adventure! We've been traveling full time since 2013.
Jen, Rich and their boys are a family of 5 who travel the world full time. Their account shows how to handle life balance when traveling as a family, and features some amazing spots. 
19. Illumelation
Bio: Travel Tales ☀️ London gal chasing the sun ? Currently in: Bali! ? [email protected] ?? BALER TRAVEL GUIDE Mel focuses on on introspective travel. She likes to recall moments, fragments of time, how a particular place became meaningful to her in the way it helped her grow as a person. When asked what the goal for her Instagram account is, she says "With hope, my IG account inspires others to venture beyond their comfort zones and question certain aspects of their lives". 20. The Flyaway Girl
I just started an internship with KPMG and oh my gosh, I barely have time to post now because I'm either too exhausted or too busy!! I'm really enjoying work so far, apart from the hours being longer than I'm used to. Here a throwback to when I was in Thailand and doing a spot of street photography – there were two boys playing games with a plastic bottle; football, catch, etc. Who needs expensive toys?! ✌?️? A photo posted by Penélope (Travel Consultant) (@the_flyaway_girl) on
Bio:?99% coffee, 1% genius. ?% traveler ? ?Currently ?Bath ? Bristol ?Tips & tricks for travel on a budget ?
Penélope  is a travel consultant  who will help you travel on a budget. We asked her to tell us a little about her account. She said "I aim to post really high quality photos of all the places I visit, giving an insight into different locations – the atmosphere, the food, the people, the architecture. I am a student traveling the world on a student budget and try to show that you don't need to be rich to see amazing places in the world!" One of our favorite things about her account is that she shares the faces of those she meets during her travels. A lovely account. 
Bio: Bringing to you the unspoiled beauty of Eastern Europe and mainly #Bulgaria. If you're interested in Eastern Europe, then you need to follow Nina and Ellie. They told us "We are two sisters currently focused on traveling through Eastern Europe and sharing the beauty of the countries via Instagram and our blog. We believe it's a pity that many people from Western Europe spend hours flying to exotic destinations far away but have no clue how gorgeous their own "back yard" is." They take awesome pictures and take the time to engage their audience.   22. Travelling Chingrita
Bio: lover of travel & surfing living in toronto ??. foodie. wino. blogger. ? ? are mine, pls credit if used ?toronto ? montréal ??
Looking at this account will make you think about taking up surfing and much more. You can tell she has a special post in her heart for doing good, and while her account definitely focuses on the beach, its about experiences (non profit work, foodie, beach to varied levels of travellers) and not selfies of herself in a bikini.
23. Anita Hendrieka
Bio: ??Just a Kiwi exploring the world and inspiring others to do so too? ?UK?Next: Slovenia One thing we all loved about this account is that it features not just the beautiful, but the unexpected. There was a lot of authenticity to Anita's account. She told us :I feature pictures not just of beautiful beaches but rugged coastlines with cloudy days. My photos are a mirror of my adventures throughout the world! I post content that is useful to my followers and that is off the beaten track making it a great account to look at if you're planning a backpacking adventure". 24. Wyld Family Travel
Bio: City Wanderers Country Explorers History Junkies Castle Seekers Family Travelers We are the Wyld Family from Australia Next up ✈??10 weeks
Bec, Mark, Willow & Marley try to show people you can travel near and far and everywhere as well with kids! What's great about their account is that they show that sometimes it is good and sometimes it can be a nightmare…but at the end it is all about the experiences and the memories. 
Bio: Savoring the adventure of each day, place,moment ?travel water inspiration books ?tennis wine food. Last: UK June: NYC Aug: Mexico
Jamie shows us how to appreciate the daily travels. It's not always about an exotic far off destination, but about finding the beauty that is right in front of you. She told us that "Although I can't travel far regularly, I make an adventure out of each day and moment". We hope you do too. 
Add badges to your site. Select your badge size below and copy the code:
[tabby title="728 x 90″]

[tabby title="120 x 760″]

[tabby title="250 x 250″]
[tabby title="350 x 350″]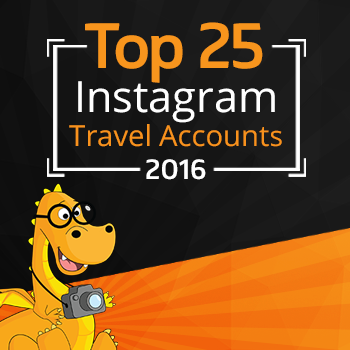 [tabbyending]
How to Manage Your Instagram Accounts
Socialdraft is an all-in-one Social Media Dashboard that helps you manage Instagram. It is the most robust and simple tool for agencies and teams to effectively handle social media. With Socialdraft you can:
Schedule posts to Facebook pages, Twitter, Instagram, LinkedIn Business Pages (and one LinkedIn account) and Pinterest Boards
Schedule posts individually, as recurring posts, or bulk upload them as CSV
Easily re-schedule with a drag & drop action
Schedule GIFs to Facebook and Twitter
Download content calendars as PDF
Find content on Instagram and easily schedule reposts not just to Instagram but to all other social networks
Engage on Twitter, Facebook, and Linkedin
Download Facebook and Twitter reports
and tons more…
If you are curious about Socialdraft, take it for a risk-free trial. You'll get to try out all the features and decide if Socialdraft is right for you.